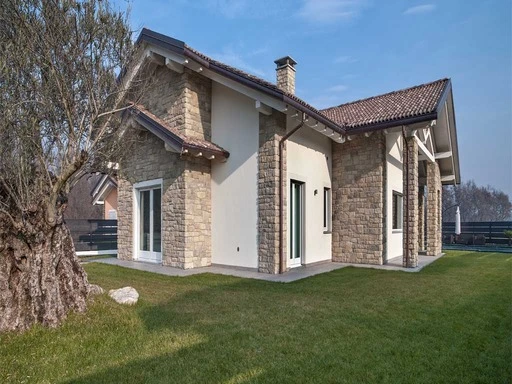 5 Reasons to Invest in Ibiza for a Second Home.
Friday 3rd of December 2021
Ibiza has become the center of attraction for tourists worldwide. Although small in size, the fantastic viewpoints and scenic locations are irresistible to visit. Then, of course, there's the colorful nightlife which many tourists love to explore.
Given all these factors, it's no wonder why once you've been to Ibiza, you're bound to come back again, and then again.
Wouldn't it be lovely to have a house for yourself here? A place you can call home when you come vacationing. But it's more than just that.
If you have second thoughts or consider buying a house in Ibiza, this blog is for you.
We'll discuss why it should be now or never for you to make Ibiza your second home.
And trust us, there's a lot of $$$ involved. 😉
 If that's hyped you enough, let's dive in!
 1.    The Rental Potential
 Over the years, more and more tourists prefer renting private accommodations over choosing hotels to stay.
 Previously, the island attracted attention in summers only. But the trends have changed entirely. Now, Ibiza remains the center of attention all year round.
 How can you make it to your advantage?
 Well, if you invest in a second home, you can easily rent it to tourists. Not only will it get you more money with the ever-increasing rental prices, but it will also ensure your home has an inhabitant.
 2.    Hard-to-Miss Investment Opportunity
 Like any other country you invest in, Ibiza offers the most attractive return of investment. Since it's an island, the demand for private jets, yachts, and five-star hotels increases every day. And the more commercial properties surrounding residential ones, the higher on-demand residential properties become.
 That means it's an excellent opportunity for you to invest now and make the most money out of it.
 3.    The Hub of Social Activities
 An island such as Ibiza is an ongoing host of social activities.
If you're a nature enthusiast and enjoy exploring different parts of the world, Ibiza should be your first stop.
 It's not only tourists who come to enjoy the numerous beach activities, such as cycling, hiking, kayaking, teqball, and more. In fact, Ibizans are themselves lively people.
 So, if that's you too, you're sure to find solace in this peaceful island that is full of life and meaning.
 4.    Mouth-Watering Spanish Food
 Who doesn't love food?
 People here especially come to try the Mediterranean dishes.
 In recent years, many luxurious beach-facing restaurants have opened up. The wide range of fishes, such as bacalao, merzula, lenguado, is a perfect combination with salad and potatoes on the side.
 The best part? While enjoying your food, you can watch the rise and fall of the waves as long as you like.
 Is there anything more mesmerizing than that?
 5.    Culture and Lifestyle
 Beautiful beaches, pine trees, and Spanish food combine to transform Ibiza into a breathtaking island. But more than that, the culture and lavish lifestyle make Ibiza – Ibiza.
 For summer lovers, this island is irresistible in itself.
 Why do we say that?
 Well, you can expect up to 300 days of sunshine annually.
 So, with the perfect summer season almost all year round, your beach body is bound to shape up. 😉
 Special Consideration Before Investing in Ibiza
Often, people decide to invest before considering the most crucial factor. But we want you to make the most out of your money.
So, before you make the same mistake, are you sure you can obtain the ETV Tourist Rental License?
Without a rental license, it can be hard to rent your property. And since you're bound to be a novice in finding a good location, we recommend consulting a reputable real estate agency first. Doing that will help you secure the best house in an area with the highest value.
 Before You Leave
If you want to buy a property in Ibiza as a second home, we can help.
At Hoy Hoy Ibiza, we have your best interest at heart. As a professional real estate management platform, we serve investors and home buyers alike.
Contact us today to talk to our experts. We'd love to hear from you.