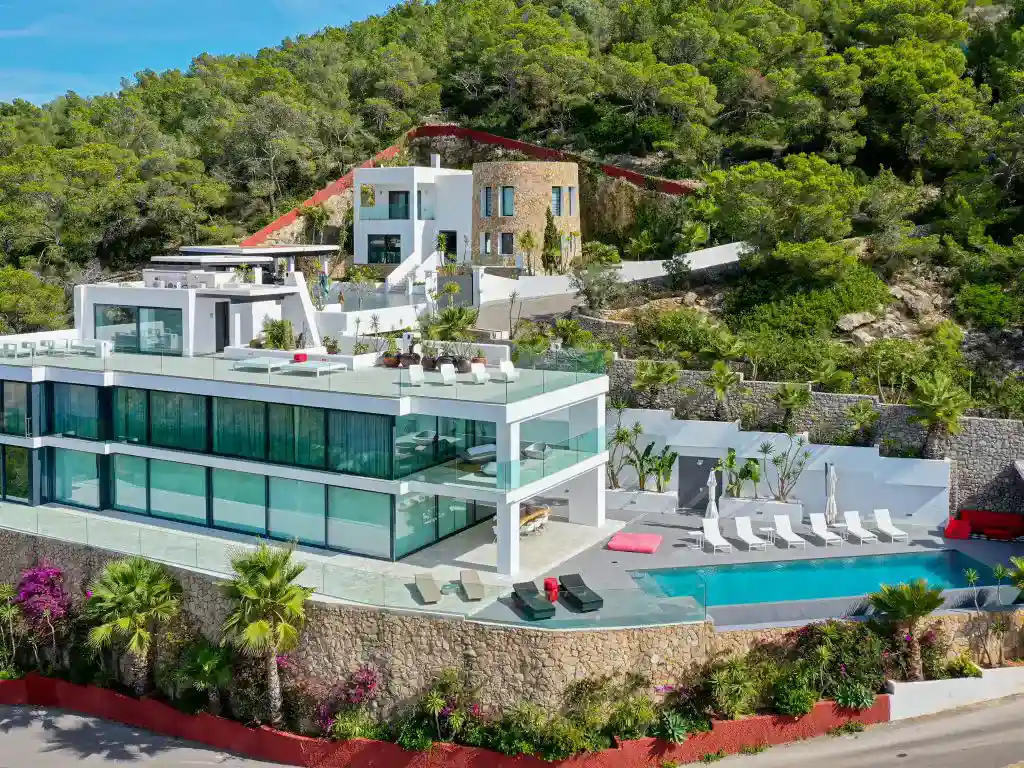 6 Reasons to Book a Vacation Rental Home
Monday 15th of August 2022
Are you gearing up for your next vacation in Ibiza?
Your vacay checklist is ready, but have you decided where you and your family will stay?
Choosing a hotel seems like a good option. But the additional money it demands can damper your holiday mood.
It's one of the reasons more and more families are booking vacation rental homes in Ibiza for long and short-term stays. 
Want to know other reasons to make up your mind? 
Well, that's why you're reading this blog. So, carry on. 😁
Why Should You Book a Vacation Rental Home for Your Next Trip?
Offers Complete Privacy
Privacy is top of mind when planning a trip. Whether you wish to visit the Dalt Vila, San Antonio, or anywhere else, you need a place to stay without being interrupted while enjoying excursions. Family vacation rentals are the best option for that.
Some vacation homes have grown-up lake house rental areas where you can relax with your partner or spouse.
No hotel staff, no flooding tourists – just you and your family having the best Ibiza experience.
Provides Value for Money
Let's face the elephant in the room. A hotel suite offers luxury, but it's not without expenses.
Even spending a night in a hotel room can cause a big dent in your wallet. And since you'll stay with your family, chances are that one room won't be enough.
You'd have to book multiple rooms to accommodate the number of people.
That's where you can experience vacation rentals' pros.
The homes are designed for large families. So, when you book an entire vacation rental, you'll be paying just for that and nothing else. As a result, it will save you money to spend exploring more areas and doing fun-filled activities – like heading out on a kayaking adventure!
Comes with Amenities
One of the advantages of vacation homes is that it has amenities as a bonus. For example, you can access private pools, clubhouses, and even golf carts.
The best part? You won't have to pay extra as the price of amenities is included in your booking.
Cool, right?
Feels Like Home
It's the human psyche to miss home as soon as you're away. So, even if you're a party person and like to visit places, no place can feel like home. And yet, family vacation rental homes can.
The homely feeling comes from the locations these vacation rentals are situated.
With friendly neighborhoods, nearby markets, and transportation systems, you won't have to feel like a stranger. Instead, it will feel like you only moved places.
Allows You to Cook
One of the things that can make you homesick is the desire to have home-cooked meals.
Unfortunately, hotels are incapable of providing specially cooked food. Sure, you can order all sorts of brilliantly made cuisines, but they won't be homemade. And if one or more of your family members are allergic to certain foods, half of your vacation might be spent looking for alternatives.
Big family vacation rentals come with kitchens where you can cook comfortably.
Simply go to the nearest grocery store, buy the required ingredients, and viola – you're set to cook.
Contains a Playing Space
If your family members include kids, there's nothing more they want than to play around in the rental space.
Vacation rentals are designed with playing areas to accommodate any family's needs.
Another advantage of a personalized kid's area is that you'll know where your kids are. No more scurrying outside after dark!
Say Hello to a Memorable Vacation!
With all these vacation rental pros to enjoy, you're bound to have the time of your life.
If you've decided to book one, we'd love to step up and do the footwork. Just give us a shout at HOY HOY IBIZA, and we'll find the best family vacation rentals in Ibiza for ya!
Bon Voyage. ☺