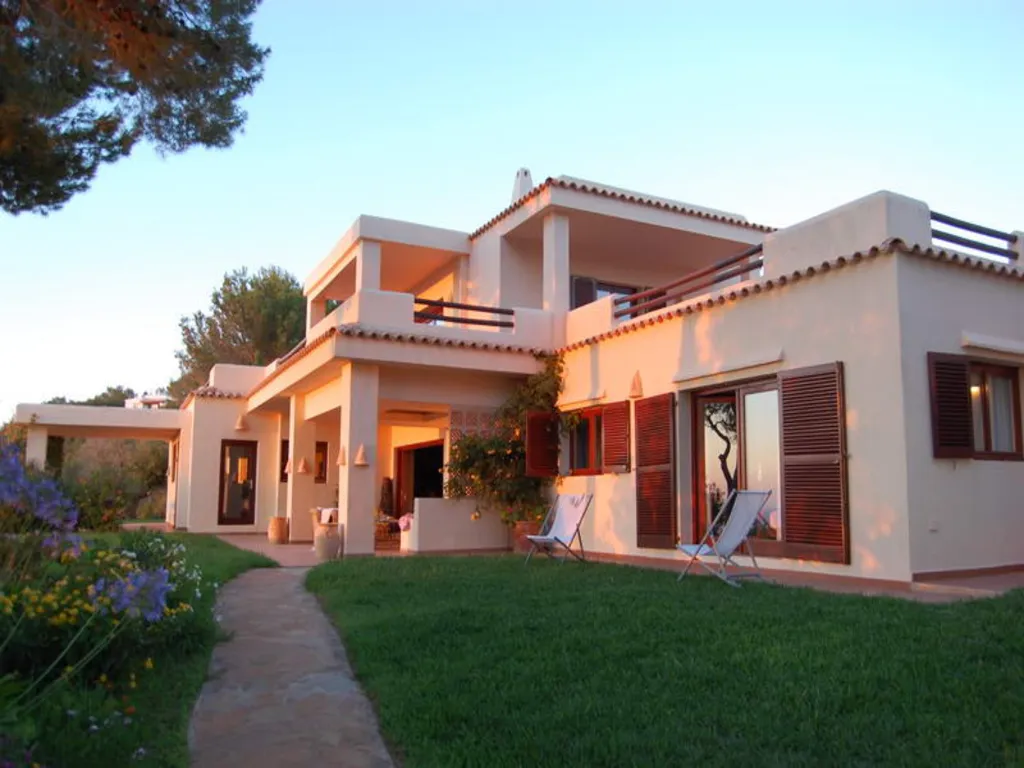 Important Steps to Sell Your Home in Ibiza
Tuesday 17th of January 2023
Selling your home in Ibiza can be a handful if you don't have relevant information and insight into the home-buying process.
Whether you do it on your own or choose a real estate agent in Ibiza, it's crucial to know the steps required to sell your home.
We've covered all the essentials in this blog to help you gain the knowledge you're looking for.
Let's get started.
How to get your home for sale in Ibiza?
As a homeowner, you might not be well-acquainted with the number of documents needed to put up a 'for sale sign on a property. But if neglected, it can lead to disappointments and mishaps. You must know the documents to ensure a smooth home-selling process.
Required documents in the home selling process
Title Deed – the most important document to put your home for sale in Ibiza. You will need the original copy of the title deed. Moreover, this copy will stay with you even after you close the deal.
Efficiency Energy Certificate – Houses in Ibiza are rated from A to G based on their energy efficiency. Every homeowner must have an efficiency energy certificate when selling a house.
Mortgage Cancellation Proof – also referred to as the zero-mortgage balance certificate- tells that the mortgage has been paid or canceled.
Latest Bill Receipts – This includes your utility bills for gas, water, and electricity. These receipts ensure no pending debts are due so new users can sign the sales deal.
Property Taxation Documents – Every Spanish property is liable to taxes. The taxes apply to owners, residents, and occupants on the properties. The tax documents help sellers and buyers agree on the IBI amount each must pay.
Community-Related Documents – If you own a house with community-shared facilities, these documents apply to you. The facilities include swimming pools, gyms, and gardens, with usage rules. You will have to transfer the documents to the new buyer so they can get accustomed to it before moving in.
Steps in the home selling process
Knowing the steps you need to take to sell your home is half the battle. Here's what you should cover:

Know your home's worth
One of the gravest mistakes a homeowner makes is overpricing or underpricing their properly. A clever approach to avoiding this is performing a market analysis of similar houses. You can do this by considering the location, property size, and other factors. Once you know your home's worth, you can set a price that meets market standards.
Choose a listing agent
While you may be tempted to sell your home yourself, hiring a listing agent is recommended. A listing agent works in your best interests and does the footwork themselves. For example, after hiring a real estate agent, you can expect them to take care of the pricing, market analysis, home inspection, and the final closing.
The best approach is to meet listing agents, interview at least three, and choose one based on experience and expertise.
Market your home
Placing your home on the real estate market in Ibiza requires using attractive marketing words. Include your home's unique selling points to attract qualified buyers. You can develop a marketing campaign, take high-quality photographs, and create videos to give a virtual experience.
All these tactics are best to market your home, whether alone or with a real estate agent.
Show your home to interested buyers
Before you show your home to potential buyers, make sure you answer the following questions in the affirmative:
Have you repainted the property's interior and exterior?
Have you taken care of the repair and maintenance issues?
Has a home inspection been done on your property?
Moreover, while showing your home, you must declutter your home and the surrounding areas for comprehensive area coverage.
Consider offers & negotiate
As a seller, you can accept or reject buyers proposing a price. Set your rejection criteria based on prices, contracts, or the time it may take before you reach the close.
Moreover, accept an offer with specific conditions in check. For example, your seller's contract should include an initial deposit, expiration date, warranties, financial contingencies, terms, and required fees.
Close the deal
With all the vital steps taken, you can close the deal with unsurmountable peace of mind.
The deal closing is often performed in the Notary Public office, where both parties must be present. The buyer receives the final sale deed, and the ownership is transferred accordingly. The seller receives the initial deposit and is informed about the Municipal Tax Gains that must be paid.


Sell your home in Ibiza now
Now that you know what it takes to complete the home selling process, it's time to hire a professional who shares your burden. And who better to ask for than a real estate agent in Ibiza?
If you're from Ibiza or own a property on the White Island, HOY HOY IBIZA's partners are the perfect fit. Known for their superior negotiation skills, our partners will get your home sold in no time.