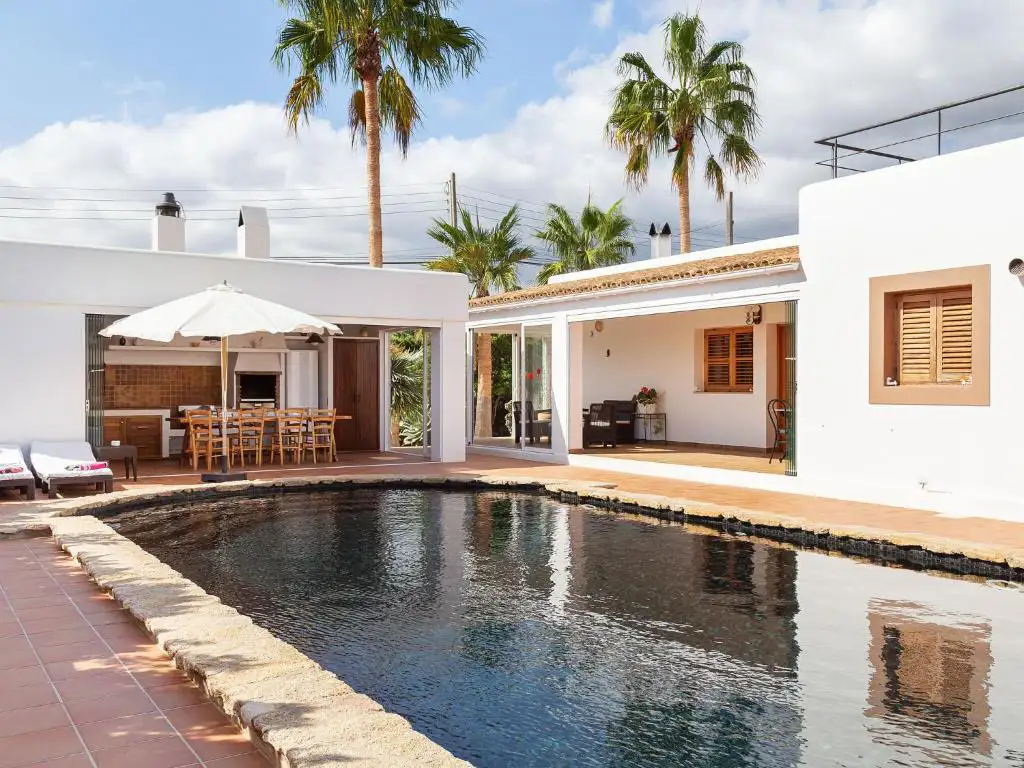 Long-Term vs. Short-Term Rentals: What You Need to Know
Friday 13th of May 2022
People love Ibiza – there's no other way to say this. 
The Mediterranean-style villas complimented by the turquoise-color water in the background make for a truly stunning view. So much so that you'll never want to leave the place. 
That must be why well-known celebrities like David Guetta, Shakira, Amy Schumer, Christiano Ronaldo, Alicia Vikander, and many others often choose the Spanish island as their ultimate vacay spot.
So, if their sun-kissed pictures have fueled your desire to visit Ibiza as well, you need to have all the knowledge about long-term vacation rentals and short-term vacation rentals. 
After all, you have to make your trip worthwhile. And that can only happen if you know where you'll be staying and for how long.
Therefore, let's break down both rental types to find one that suits your requirements perfectly.
What Is Short-Term Home Rental?
Short-term rental refers to booking a house, apartment, room, or villa for a short period. Its maximum threshold is 12 months, while the minimum requirement is a few hours. 
What Is a Long-Term Rent House?
As evident from the name, long-term rental is when a visitor books a house for more than a year and up to five years. They're required to sign a contract at the start of every year.
On the surface, you might be inclined toward choosing one of the two vacation rental options. However, you shouldn't decide without conducting proper research. That means you have to weigh the pros and cons of both types to determine which will work best for you.
Pros Of Renting a Property for A Short Time
Flexibility
Flexibility is undoubtedly one of the biggest advantages of renting a property for a short time. Think about it: Ibiza is a large island. You probably want to explore every inch of the place. But doing that might prove a little tricky if you rent a property for long term. You would have signed a contract and paid money, preventing you from moving out until the time is over. Fortunately, that won't be the case should you choose short-term vacation rentals.
Affordability
Most people are skeptical about hiring short-term rentals. They think it costs a fortune. However, that's not true. When you rent a property for only a few days or weeks, you'll only have to pay for the time you spend there. That's not the case with long-term vacation rentals. You'll be asked to pay for at least a year, regardless of the number of days you live in that house or apartment. Not to forget the down payment/security deposit.
Pros Of Renting a Property for A Long Term
Reliability
When you're visiting a foreign country (or an island, in this case), you want a home base – a place to come back to after spending the whole day sightseeing. Well, that's precisely what you get when you book a property for long term. In addition, you'll have a space to keep your belongings safe and secure. You won't have to drag them with you on every road trip, which is nothing less of a hassle.
Convenient
Speaking of hassle, booking multiple short-term vacation rentals seems like a waste of your time and energy. Packing and unpacking, and moving between properties is a lot. It can leave you feeling exhausted, and you won't be able to enjoy your vacation properly. But that's not going to happen should you choose to book a house for long-term, eliminating the need to call movers and spend money every time. 
Tips To Follow to Ensure You Hire the Right Vacation Property
Now that you have some idea about short-term and long-term rental properties, it's time to address another essential question, 'How can I make sure I've rented the right vacation home?'
Well, allow us to answer that. We've compiled a list of factors you need to consider before making a deposit. 
Reviews: In today's digital world, finding reviews about any company is just a few clicks away. So, use it to your advantage and read what people say about the rental agency you're going to hire.
Cancellation Policy:No one hires a vacation rental property with the intention to cancel halfway. But life is unpredictable, and in case something comes up, it's better if you know about the cancellation policy.
Location:Book a property away from the central city if you're interested in a quiet vacation surrounded by your loved ones. However, if you want to hit the nightclubs, choose a room close to all the amenities.
Pet-Friendly:Pet owners bringing a four-legged friend with them to Ibiza would need to rent an apartment where their furballs remain comfortable. Therefore, check whether the place you're staying is pet-friendly or not.
So, What's It Going to Be?
Hopefully, reading this blog has answered a lot of your questions regarding short-term and long-term vacation rentals. It ultimately boils down to your specific requirements, such as the number of people you'll be sharing the property with and how long you'll stay in Ibiza.
Once you've locked that down, the next step is to contact HOY HOY IBIZA. We'll connect you with our preferred partners, who will find the perfect property for you, be it short-term or long-term.
In this way, you can have the time of your life without worrying about where you'll be staying!