San Antonio Ibiza
Guide to San Antonio
If you're a clubbing enthusiast, it's impossible not to have heard about Sant Antonio (Sant Antonio de Portmany in Catalan). The nightlife here is so buzzing that international publications call Sant Antonio the 'Clubbing Capital of the Universe.' But are booze and partying all this municipality has to offer? What about those who come to the island seeking a relaxed vacation experience? Well, don't you worry about a thing – Sant Antonio has got you covered in that regard, too. Ibiza's second-largest town is a hit amongst tourists who want to tan in the sun or marvel at heritage sites. If that sounds like one of those European cities you've always dreamed of visiting, you're in for a wild, fun-filled, adventurous ride. Let's see what else makes Sant Antonio the place to be.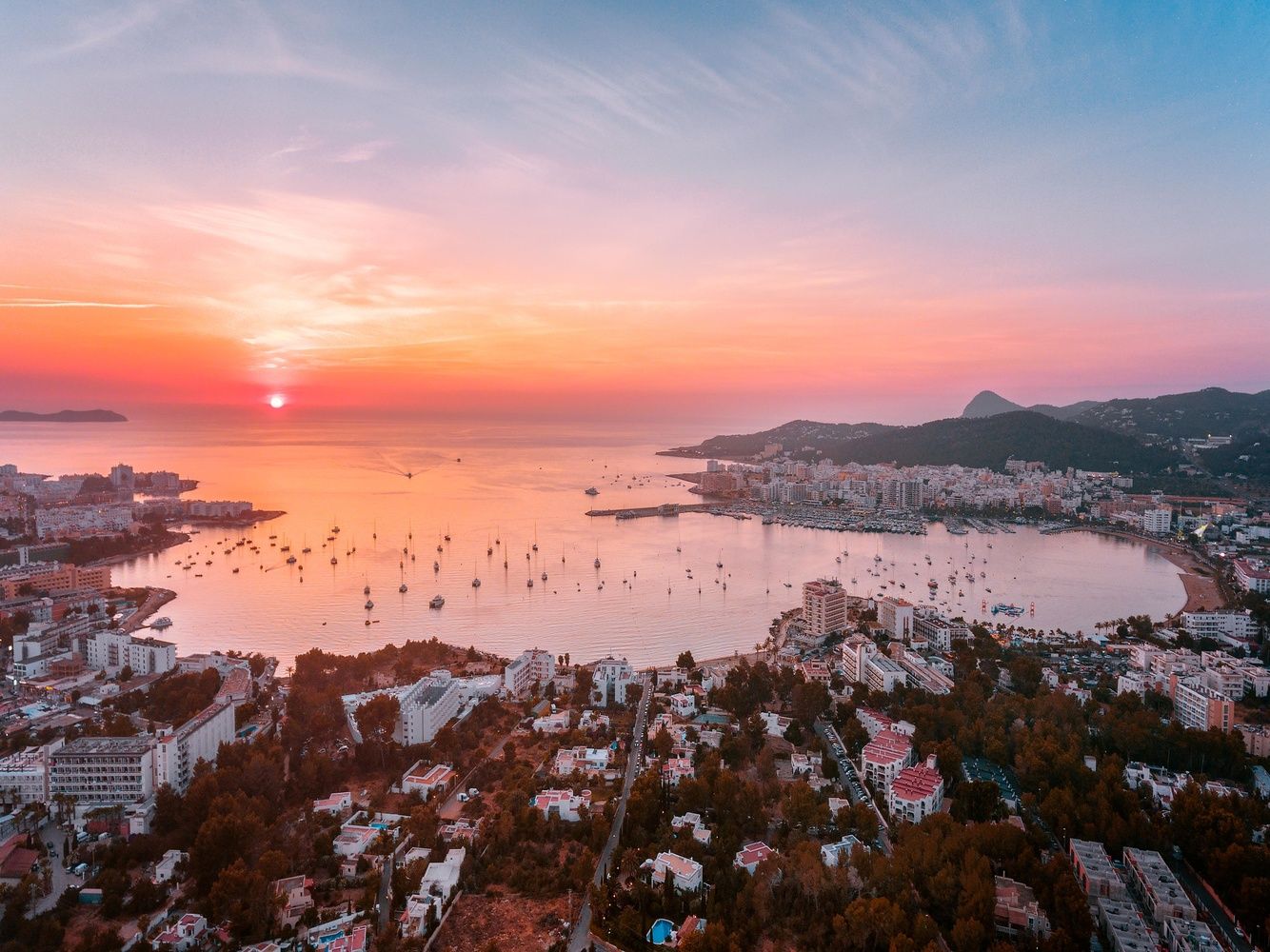 General Information About Sant Antonio
Area: 127 km2
Elevation: 31 m
Official Languages: Catalan and Spanish
Currency: Euro
Average Temperature: 14°C in winter and 25.6°C in summer
History of Sant Antonio
The history of Sant Antonio can be traced to 1305. Back then, the locals consisted of a few religious people who wanted a place of worship. They had one in what's known as Ibiza Town today, but it was several kilometers far. Hence, the archbishop built a new church for the community and dedicated it to Saint Anthony. Interestingly, both the church and the town were named after the patron saint.
Getting to Sant Antonio
Sant Antonio is located 16.5 km away from Ibiza Town, Ibiza's capital. Just like other places, you have three ways to get to Sant Antonio once you land in Ibiza Town: a bus, cab, or private vehicle. The bus is the cheapest option, but it'll take close to 40 minutes to reach your destination. On the other hand, traveling by a private vehicle or a cab, while expensive, will take you no longer than 20 minutes.
Places to Visit in Sant Antonio
Since Sant Antonio has been dubbed the 'Clubbing Capital of the Universe,' it's only fair that you start your expedition by visiting the nightclubs. We recommend Es Paradise, which just might be the most nice-looking club on the island. Es Paradise has been around since the '70s, and the building's interior and exterior structure would make it seem like you're in an entirely different era. The club is especially known for its water parties, where you can dance your heart out in a pool. If you're vacationing with family, it's understandable that hitting nightclubs won't be on your itinerary; you'll be looking for more family-friendly activities, like hitting the beach. Well, Sant Antonio happens to be a haven for beach-goers. From Playa S'Estanyol to Playa Pinet and Playa Xinxó to Playa Port des Torrent, the coast of Sant Antonio has breathtakingly gorgeous beaches.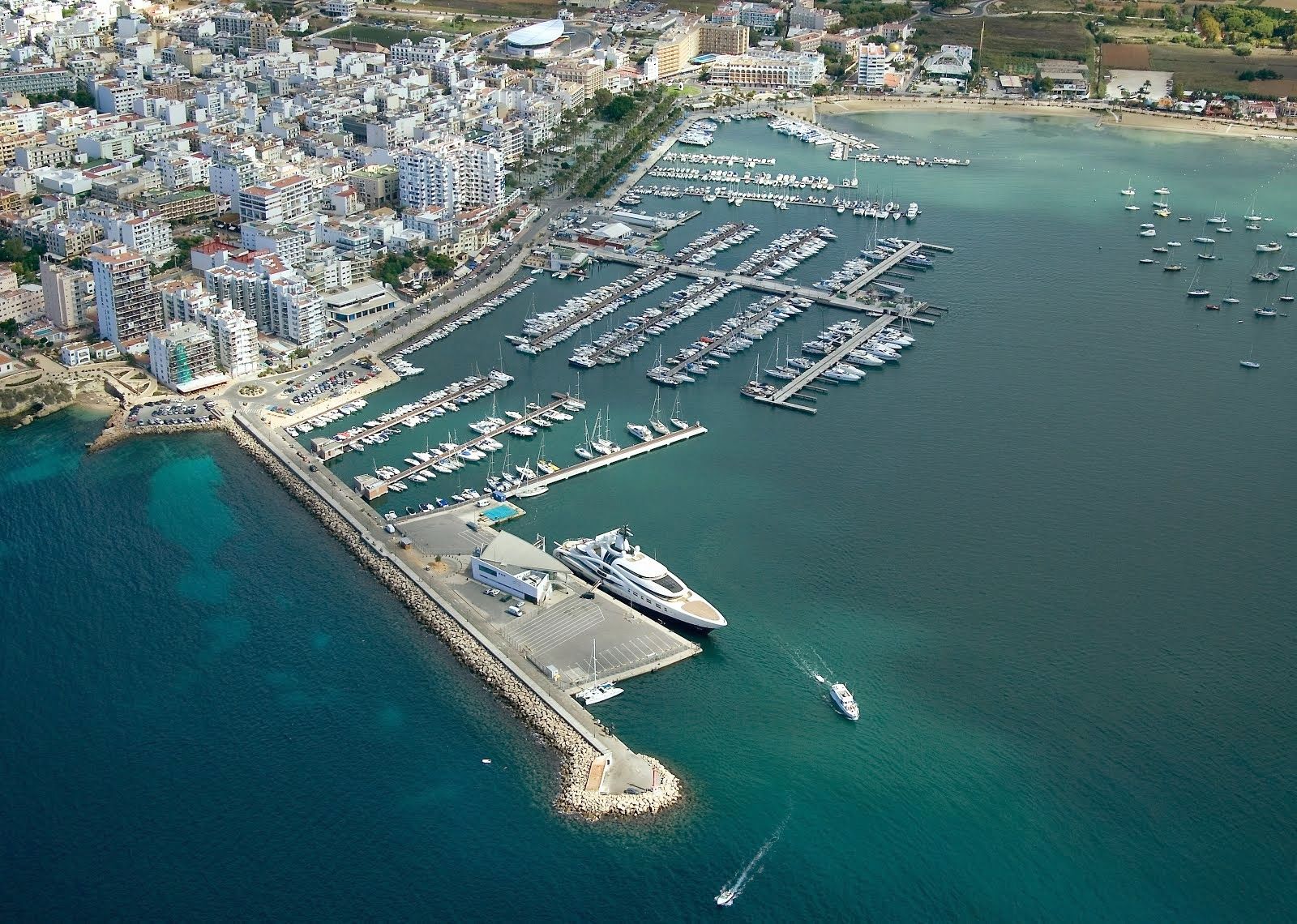 Things to Do in Sant Antonio
Owing to the numerous beaches in Sant Antonio, it's ideal for engaging in water activities like snorkeling, swimming, or SUP paddling. Two beaches especially suitable for them include Cala Alto de Porta and Sa Galera. Apart from these two, the inflatable water park, Ocean Mania, is also worth checking out. It's located only 50 meters from Sant Antonio Bay. Life on the ground in Sant Antonio is as enjoyable as in the sea. Caves are one of the town's top attractions; some of Ibiza's oldest can be found here, like Santa Agnès Cave and Ses Llagostes Cave. While the former is privately owned and therefore closed to the public, the latter is open to visitors. It also doubles as an aquarium, home to many marine life species. You'll be famished once you're done sightseeing the beaches and caves. Well, you must save your appetite and dine in at Sa Capella. Located on the road to Santa Agnès, the eatery boasts a comprehensive range of Spanish and international cuisines cooked right in front of you. One reason that makes Sa Capella so uniquely atmospheric is that it was once an old church that was later converted into a dining space. The restaurant, located on the mountains behind Sant Antonio, looks out-of-the-world beautiful during sunsets, as the last rays of the sun hit the rustic building, providing an awe-inspiring view.
Ready for the Trip of a Lifetime?
We've tried our best, but words are not enough to describe the place that is Sant Antonio. It's something you can only experience by visiting. So, don't pass out on this incredible opportunity to explore one of the world's most raging, culturally rich, and happening places.