San Juan Ibiza

The moment you arrive in San Juan, you'll notice there's something different in the air. Either the time here passes slowly or doesn't move at all. But what exactly is it that makes the northern Ibizan municipality alluring, almost seductive?
Well, there are many reasons, but there's one that suppresses all – San Juan is the last village of Ibiza. Once here, you'll only have one place left to visit: the Cala San Vicente beach. Because of San Juan's isolated location, it's an untapped goldmine for tourists and property buyers.
That's all the more reason to visit and learn about San Juan.
General Information About San Juan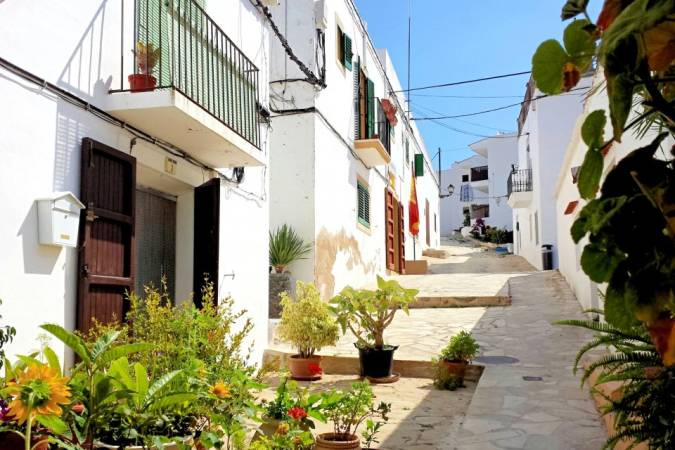 Area: 121.7 km2
Elevation: 202 m
Official Language(s): Catalan and Spanish
Currency: Euro
Population: 950,000 (2022)
Average Temperature: 77°F in summer and 51°F in winter
History of San Juan
The population of San Juan might be the lowest compared to other towns, but this was once a hustling and bustling place, especially in the 18th century. Most of the land back then was owned by Antoni Mari.
Unlike other municipalities on the White Island, San Juan, due to its unique location, was less visited by invaders. Another factor that deterred them from attacking was the poorly-built roads of the village.
Getting to San Juan
As we've already mentioned, San Juan is located on the island's northern side. Therefore, once you land in Ibiza Town, you'll have to drive about 23 km to reach San Juan.
There are buses that'll take you from Ibiza Airport to San Juan. And if you feel like going for a long drive, skip the line and rent a car.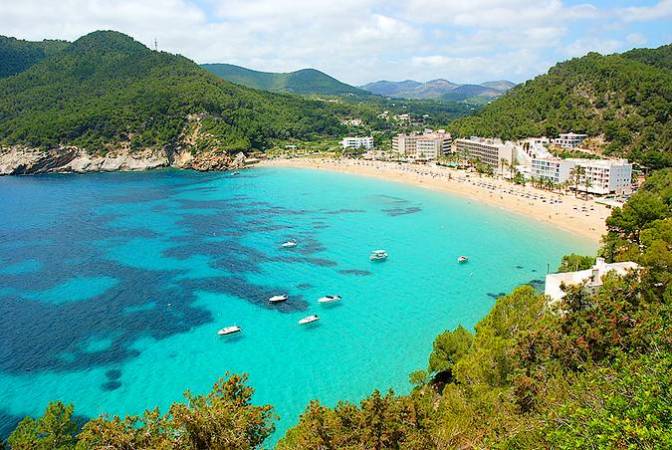 Places to Visit in San Juan
Just because San Juan is a small, traditional, and less-visited village doesn't mean it shouldn't be on your 'must-hit' spots. In fact, it's quite the opposite. Wouldn't you like a charming town to swipe you off your feet?
In that regard, San Juan passes with flying colors. As soon as you visit, the cobbled courtyards, tranquil atmosphere, and maze-like roads will enamor you. Because of the place's preserved ecological reserves, the agrotourism industry is booming here.
As for the places to visit in San Juan, keep Cala San Vicente in your mind. A 10-minute drive from the village will take you to the sandy beach with clear waters – it's worth checking out alone for these two qualities. And also because Cala San Vicente is the only beach in San Juan.
If you happen to visit San Juan on a Sunday, you'll find a large crowd in the main square. The busy scene will be quite the opposite of what the suburb is typically known for – a peaceful and calm atmosphere.
Well, there's no need to be alarmed. People gather here every Sunday to check out the local artisan market. It's got pretty much
everything, from fresh produce to handmade jewelry.
Fiesta de San Juan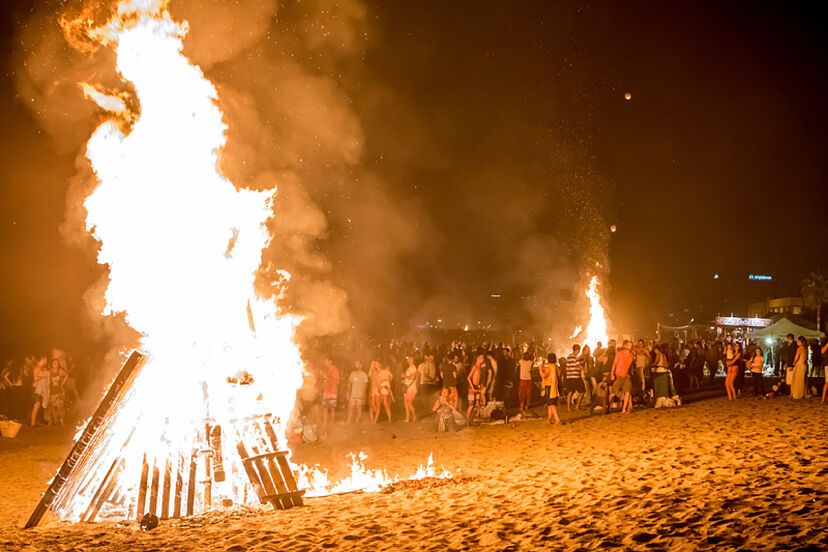 For tourists looking to make the most of their trip to San Juan, we recommend visiting in June, particularly on the 23rd and 24th of the month. We say this because the folks come together to celebrate the day of the village's patron, Saint John the Baptist, whom the town is named after.
It's during these two days that the typically quiet San Juan enlivens. The locals, as well as tourists, begin the festivities with bonfires and firework displays. The main square is lined up with food and drink stands, with BBQ items being the specialty of the day(s).
While attending Fiesta de San Juan as a tourist, the locals might ask you to participate in the traditions. And you should accept the invitation wholeheartedly, as you'll earn their respect. There's one custom that you should especially be aware of.
To become a part of it, write all the bad things that happened to you in the last year on paper and throw it in a bonfire. Then, after doing so, jump over the fire. It's believed this helps people find closure, leaving all that stuff behind.
Following this, write another list consisting of the good things you want in your life and keep it with you.
Hit the Road
There's much to do in San Juan, despite it being a small town. Surrounded by pine-clad hills, the ancient wooden doors and the main street decked with sweet-scented flowers of the village draw you in. That's your cue to give in to San Juan's charm and experience an entirely different side of Ibiza.